Mugen Motorsport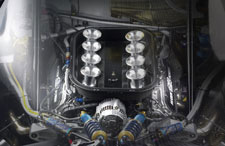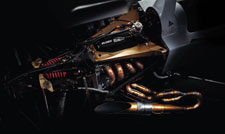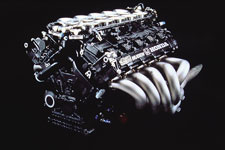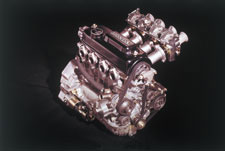 The names of MUGEN and HONDA are famously and successfully bound together in motorsport and have been so for over thirty years.
As HONDA's activities in racing have followed its marketing, engineering and environmental needs, MUGEN has either followed with the support of its competition experience (past examples being F3, Touring Car racing, Japanese GT, Integra one-make series, NSX at Le Mans, F Nippon) or taken over and continued to develop projects, the successful F1 engine programme during 1992 to 1999 (4 victories) being a prime example.
For MUGEN, Japanese for "Unlimited", the name means just that. There are no limits to the Company's ambitions in advancing its technology and promoting HONDA's engineering excellence. The aim is always to secure victories on the race track or rally stage, co-operating directly with professional teams and engine preparation companies, but also through supplying the same advanced and high quality motorsport products to individual competitors.
MUGEN EURO has to date supplied over 300 units of the Japanese domestic market (higher-power ) FD2 version of the HONDA K20A V-Tec 2.0L 4 cylinder engine, derived from the Civic Type R. Even in standard form this power unit produces 225PS at 8,600 rpm. No other FIA Gr-N homologated normally-aspirated engine of this displacement has this performance, making it an ideal basis for racing and rally use in progressive stages of modification as has been proven by a multitude of race and championship wins.
Our policy is to make the engines available either as standard base units (picture 1 below) for engine preparation companies to build into competition engines, or to supply as 'turn-key' dyno-tested racing (picture 2 below) or rally packages complete with ECU/data logger and engine wiring looms, CAN-linked driver dash displays etc, ready to install and run. This way all aspects of the package are tested and approved before delivery, and customers can be secure in the knowledge that the various electrical/electronic components all 'talk' to each other and form an integrated, robust and reliable powertrain assembly that has been tailored to the particular application.
We can supply the engines complete with a MUGEN–supplied dry sump system or we will fit your own sump to suit your chassis installation. Current applications include CN sports prototypes such as international SPEED EuroSeries, French VdeV and Italian Prototype championships, Gr-R rallying, Super 2000 Touring Cars, one-make single-seater racing and even off-road all-terrain competition but such is the versatility of the engine that other categories are equally targets for this amazingly innovative and robust power unit.
Developments of other HONDA-based power units are in the pipeline, with technical support including installation advice and information and test/race engineering attendance, if desired, always a key part of all the packages on offer.
Vice-President Hiro Toyoda has a clear policy– "As well as supplying engines and parts to competitors throughout Europe and beyond, MUGEN EURO is here to support HONDA racing activities whenever invited to do so and to assist engine specialists and car constructors with technical information and advice. We have worked hard to establish a very open and co-operative relationship with our HONDA motorsport customers in Europe. We share their passion and dedication to win and to be successful and therefore we do not compromise the quality of the work that we do, always looking ahead as technology moves forward".