MUGEN TT Zero 2017
Following the recent confirmation by Team Mugen that the team will once again compete in the Isle of Man TT Zero event in 2017, within an announcement of the outline of Mugen global motorsports activities for 2017, M-TEC Company President, Mr Tomoyuki HASHIMOTO, included more information of the Mugen Shinden programme for this year.
Returning for his 6th year with the team, 23-time TT winner John McGuinness is back with TEAM MUGEN for 2017, and this year will be partnered by Guy Martin, who is also team-mate to McGuinness in the Honda works squad at the TT.
After losing out on his hat-trick of victories in 2016 with a freak incident that shut down his machine in the middle of the race through no fault of his own, McGuinness will undoubtedly return with even more determination to recapture the TT Zero crown in 2017.
After a one year sabbatical from the TT while he concentrated on other challenges, Martin returns to the island with a renewed focus and an element of "unfinished business" at the TT.
In April both riders will fly out to Tokyo where they will meet up with their 2017 TT Zero machines, SHINDEN ROKU (SHINDEN 6), and the dedicated team behind the machine that is expected to break the land-mark 120mph barrier for the first time this year. Having been an integral part of the Mugen Shinden project since the start of the programme in 2012, for John McGuinness it will be like returning to family, and for Guy Martin it will be an introduction to the battery-powered bike that he hopes will take him to his first TT Zero victory.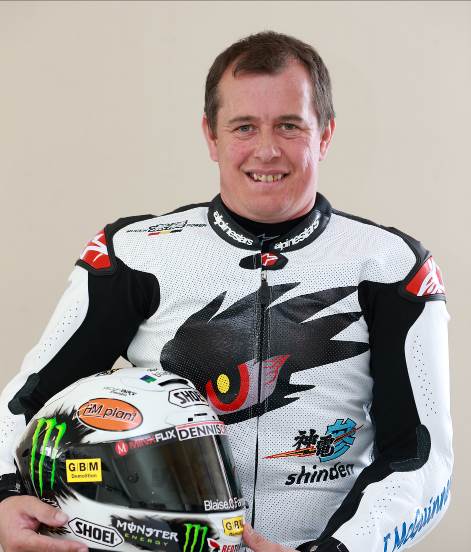 SHINDEN ROKU has been extensively developed from the 2016 race-winning machine, (SHINDEN GO) and will be unveiled at the 2017 Tokyo Motorcycle Show at Tokyo Big Sight in March, 2017.
TEAM MUGEN will participate in the TT Zero Challenge class at the 2017 Isle of Man TT races (from Thursday June 1st, through to Wednesday June 7th)
Follow our progress on Twitter @MUGENSHINDENTT
■ Team structure
Team Name
Race Number
Rider
Director
TEAM MUGEN
TBA
John McGuinness
Akihiro Miyata
TBA
Guy Martin