"Can I go to the beach now?" asked Tiago Monteiro as he stepped out of his Castrol Honda Civic after another fighting 11 laps for the Portuguese race star in the second WTCC race at Porto. Having sliced through the field in race 1 to gain championship points for a 9th place finish, Race 2 proved a more tiresome result with a relentless pace for a 7 car train for virtually the whole race. Starting 14th on the grid Tiago was into 11th by lap 7 but with the cars so evenly matched he needed mistakes by others or a safety car period to gain positions.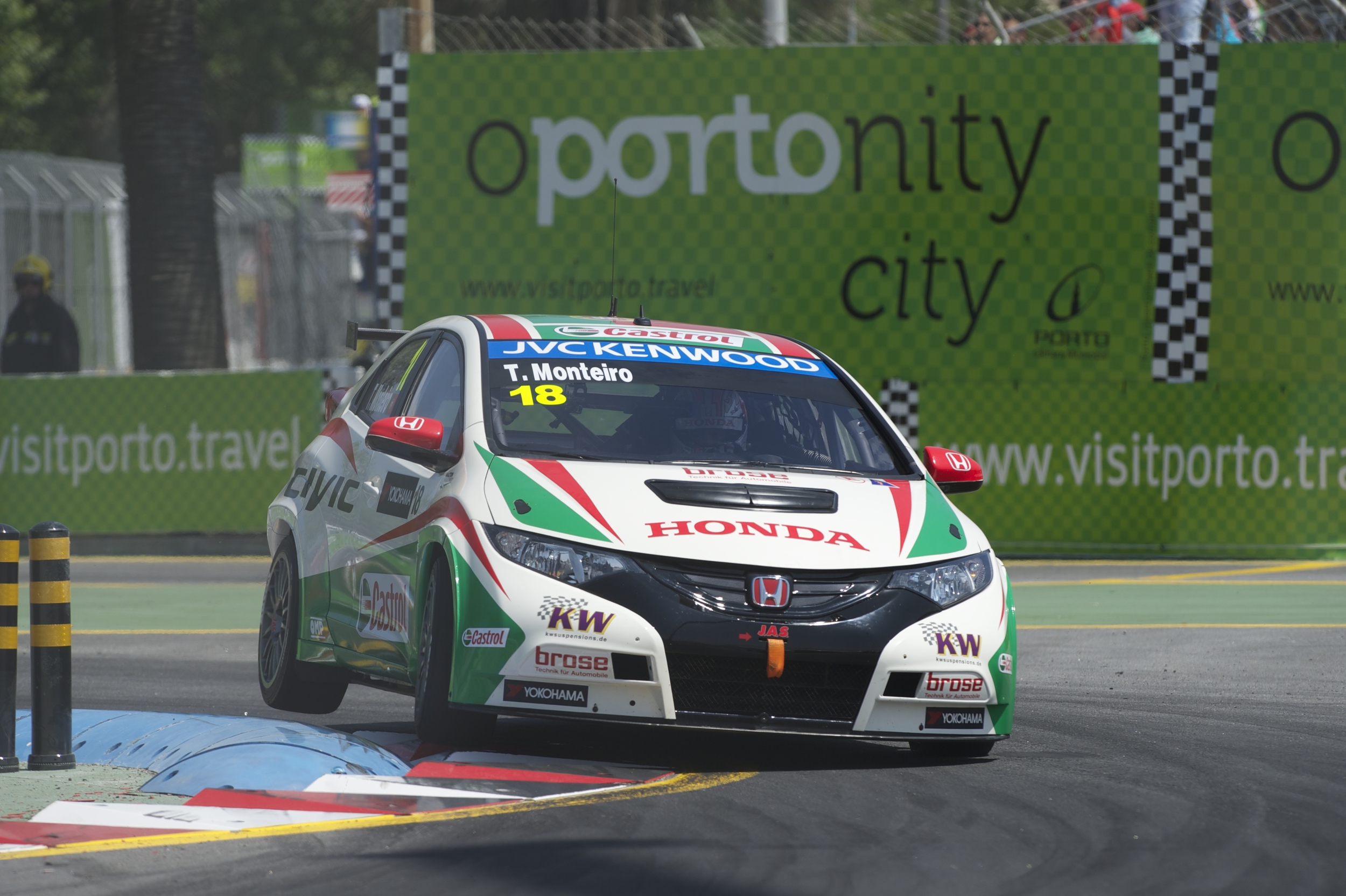 "It has been a really tough weekend but the positives are that we have two super sound cars to send to South America for the race in Argentina at the start of the fly-away events in this World Championship. I would have liked to give my fans more to cheer for but that is racing. Some weekends just don't go as you hope. I want to say a big thank you to all the Portuguese fans who came to support me and the whole WTCC show. It has been quite emotional for me to meet so many people who really care about my results and wish me well."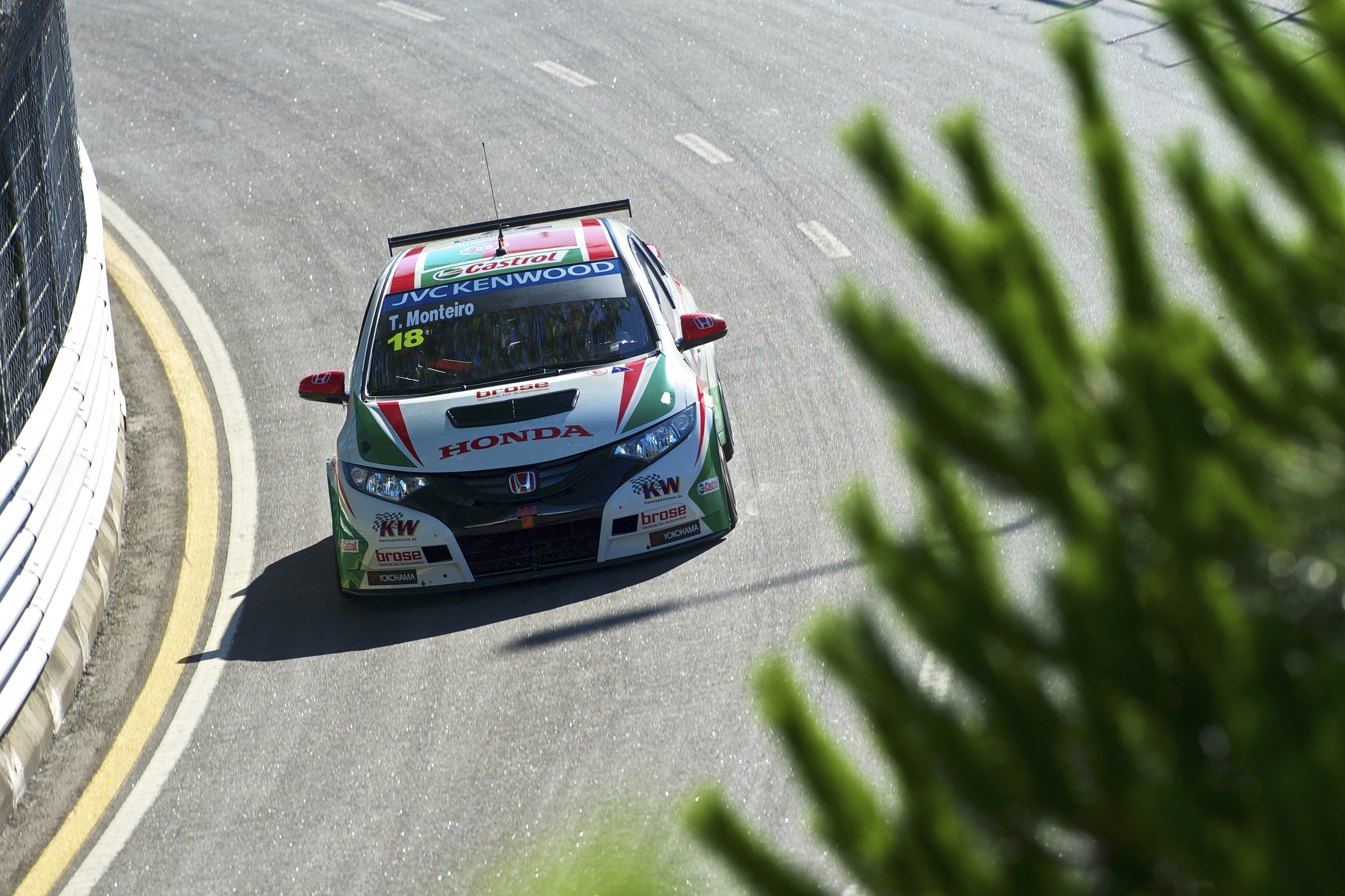 Gabriele Tarquini was forced to start Race 2 from the back of the grid after having to fit a replacement turbocharger following Race 1. The Italian decided to use the race miles as a test session and try an alternative set-up on the second Castrol Honda Civic. "I let the field get away in front of me for a couple of laps and then put in two or three really hot laps to assess our changes. My fastest lap was the 7th quickest of everyone in the race so we have that data for the future," reported Gabriele who motored on the finish 20th overall.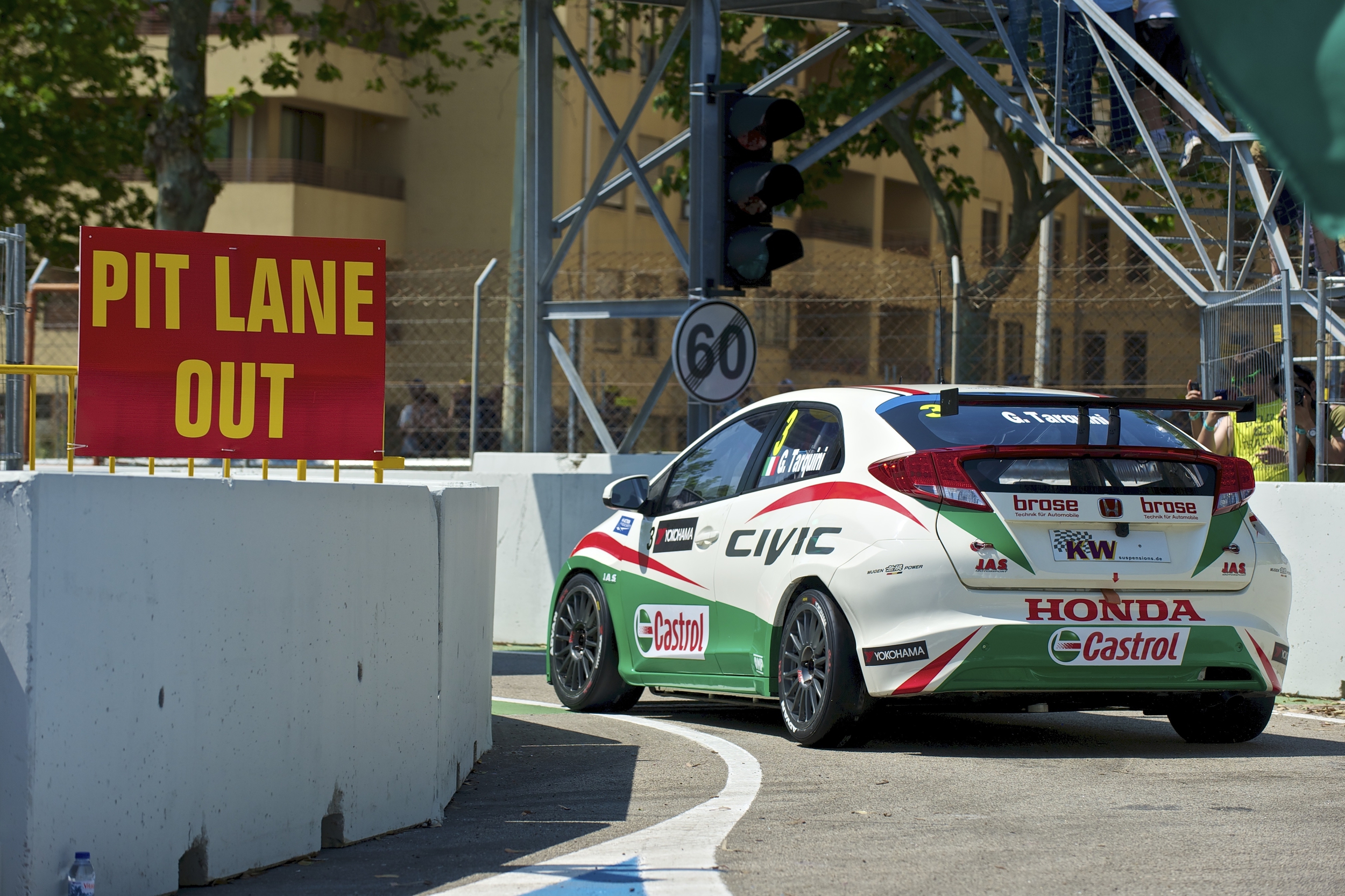 The damage sustained by Norbert Micheliszin during race 1 proved greater than first thought, and the Zengo Motorsport Civic was not able to make the grid. The team will work around the clock in an effort to get the car ready for shipment this week but are concerned about the deadline. "The alternative is to take the car back to base, repair it there completely and then try and find an economic airfreight route to South America in time for the race in August," said a disappointed Michelisz as his colleagues battled on track in Race 2.
"We have made a big step by reaching a peak in our boost control management this weekend," said Daisuke Horiuchi, Large Project Leader for WTCC development from Honda R & D. "The three drivers are pleased to have high boost available at the press of their throttle but a too aggressive setting can be a risk. We now know that peak. For Argentina, which has high elevation, we must adjust the mapping to suit the circuit and our data will enable us to do this for the very first run on the circuit where nobody has raced before."