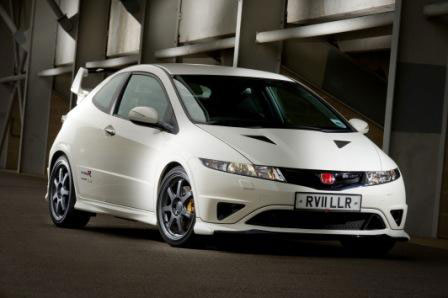 One of the most exclusive and explosive hot hatches of recent years has been given an extra dose of MUGEN power.
The Honda Civic Type R MUGEN debuted in 2010 to near-universal acclaim, and a 20-strong limited edition production run of the hand-built, motorsport-derived machines went on sale to UK enthusiasts.
Now technicians at Northampton-based MUGEN Euro have worked their magic again, producing a unique version with even more power and torque.
The cylinder bore and stroke have been increased to create an overall capacity of 2,156cc, so the car has been christened the Honda Civic Type R MUGEN 2.2.
The result of the change is a boost in engine output from 240 to 260PS, and additional torque is available throughout the rev range. Peak torque is now 240Nm at 6,000rpm. Compared to a standard Honda Civic Type R, both power and torque are up 30 per cent.
When coupled to the host of motorsport-derived components created exclusively by MUGEN – including sports suspension, uprated brakes and a stunning performance bodykit – the MUGEN 2.2 represents the ultimate expression of the Honda Civic Type R philosophy.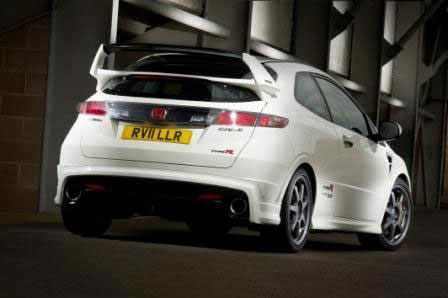 It has been created as a fitting tribute to the highly successful Honda K20 2.0-litre petrol engine, which has ceased production in Japan. Homologated by MUGEN as an FIA Group N race series engine, the K20 has long been the powerplant of choice with tuners and motorsports competitors who want the very best in naturally aspirated performance.
Moreover, it has been at the very heart of everything MUGEN Euro has achieved since the company was formed in 2006. Its skilled engineers have built or tuned almost 400 examples for race and rally competitors around the world.
The Honda K20 engine has also powered the only two complete road cars produced by MUGEN; the Honda Civic MUGEN RR four-door saloon sold in Japan, plus the limited Honda Civic Type R MUGEN sold in the UK.