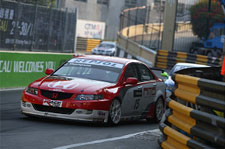 Now in its second full year of operation, MUGEN EURO Co. Limited is reacting positively to the challenging economic situation now prevailing. The Company intends to build further on the achievements gained with customers and technical partners in 2008, highlights of which included:
Working closely with HONDA and the FIA to homologate the Japanese-specification Civic Type-R K20A FD2 engine, which, rated at 225PS, makes it the most powerful 2.0L normally aspirated production engine available and the ideal basis for further competition tuning.
Becoming the principal motorsport supplier of FD2 engines and parts to engine preparation companies, chassis constructors and one-make race series – 200 engines sold to date.
Customer teams joining chassis preparation specialist and supplier JAS Motorsport in successfully competing with HONDA Civic Type-R FIA Gr-R rally cars, powered by MUGEN.
The Endurance Racing version of the MUGEN K20A engine completing 42 hours of testing and racing – including finishing P3 in 2.0L class – in the punishing Nurburgring 24 Hrs.
The first-off MUGEN-prepared Super 2000 engine powering the N.Technology HONDA Accord-R in the final round of 2008 WTCC in Macau, looking set to win against established SEAT, Chevrolet, and BMW teams until penultimate lap race incident. Set fastest lap.
Key strategies for 2009: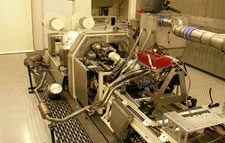 Despite the 30%-plus devaluation of sterling against the Yen, to support MUGEN EURO's motorsport customers by keeping prices as close as possible to 2008 figures.
Introduce more bespoke MUGEN engine performance parts for the FD2 engine and encouraging the use of this light and powerful engine in other racing categories.
Development and support for the new SPEED Series CN2 single-make-engine UK Sports Prototype class with power units exclusively prepared and maintained by MUGEN EURO.
Committing to an FIA Super 2000 engine development programme, to provide HONDAaffiliated teams competing in national and international Touring Car championships with the most powerful and reliable engines and support.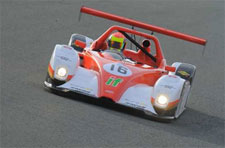 As Hiro Toyoda, Vice President of MUGEN EURO, emphasises: "Difficult conditions can bring out the best in people and we are confident in our workforce responding accordingly so that the Company can continue to grow and to provide excellent products and service to our engine preparation, chassis constructor and approved MUGEN Engine Tuner customers. Keeping all of us winning is the most important thing that we can do".