MUGEN – Banzai!!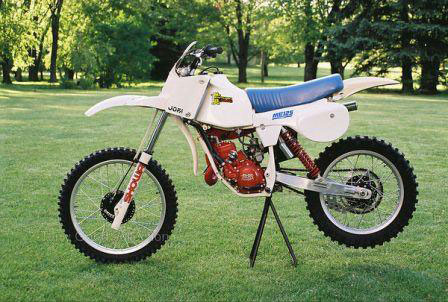 In 1976 MUGEN entered the World of Motocross with the first of their motorbike performance products – which came to be called "Banzai" kits – and continued to produce race-wining Motocross machines until 1991.
Now after phenomenal success in many other motorsport categories, including Formula 1, MUGEN is back on two wheels in Europe with an all-new kit for the fuel-injected Honda CRF250/450R Motocross machines.
The MUGEN CRF450R kit, consisting of Cylinder Barrel & Head, ECU with exclusive MUGEN base map and a very trick Titanium Exhaust System, has been extensively developed and tested on the engine dyno at MUGEN headquarters in Japan, and then track tested, firstly with a top All-Japan MX Honda rider, and then in the United Kingdom with a top MX1 British Championship rider.
With an increase of up to 17% in bottom-end torque, coupled with an additional 7% at the top-end, the power is available whenever you need it – if you have really got to make that tricky double, the 2010 MUGEN Banzai kit will help you get there.
None of this is at the expense of falling foul of the noise meter either; at recent UK testing the MUGEN-equipped CR450R conformed to both the 2009 and 2010 testing criteria.
Kits for 2009 & 2010MY Honda CRF450R will be available early 2010, with the 2010MY CRF250R kit close behind.
Pricing and how to purchase these kits will be announced soon. In the meantime, if you would like to register your interest please leave feedback at this site.