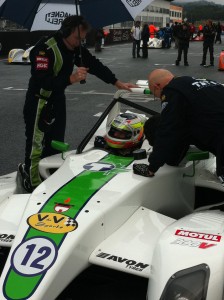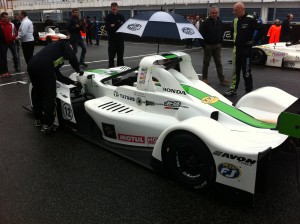 The traditionally well-supported, end-of-season VdeV 6 hour event for CN sports prototype cars using production-based 2.0L engines resulted in 1st place for TATUUS Racing and its recently-introduced PY-012 car, and 2nd place for Mecamomoteur with the LIGIER JS53.
Both were single entries in a field dominated numerically by Norma chassis, and both were equipped with MUGEN-branded engines. In the case of TATUUS, build and preparation of the HONDA-based power unit was entrusted to MUGEN's official engine associate in Italy, AUTOTECNICA MOTORI. The similar specification blue-printed motor fitted to the LIGIER was supplied directly from MUGEN EURO in the UK.
Constantly-changing track conditions made the race an exciting, true endurance race and the teams and drivers were kept on their toes throughout the 6 hours. The top end engine performance on Estoril's long straight while retaining excellect 'driveability' and torque in the lower rpm ranges achieved by MUGEN tuning undoubtedly contributed to these outstanding performances. All credit must go also to the preparation of the cars by the teams concerned and the expertise of the drivers – Brandon Maïsano and Fabio Francia in the TATUUS, Julien Schell, Yann Clairay and Robin Longechal in the Ligier.
2013 has the marks of a superb season of racing for these circa 250 bhp 'real' racing cars in VdeV, SPEED Euroseries and Italian Championships, and MUGEN aims to continue and further develop its championship and race-winning form gained over the past two years.