In only the second outing for the West Coast Racing Honda Civics in the, new for 2015, TCR International Series, team-mates Gianni Morbidelli, Rene Münnich and Kevin Gleason all set stunning laps in qualifying, filling the front three grid slots, which they then duly converted to a magnificent 1-2-3 in race one at the Shanghai circuit, heading the field from lights-out to chequered flag.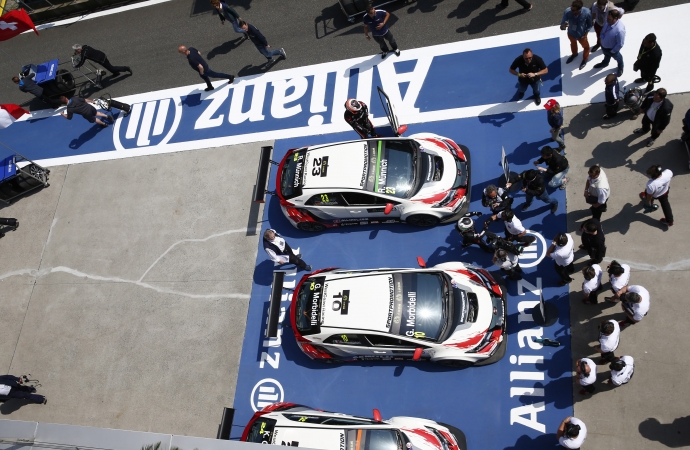 In the reverse-grid second race, held in front of the Formula One race-day crowd, the Mugen-powered Civics were again the dominant force on the long straights of the Chinese circuit, with Morbidelli rapidly making his way from his 10th place grid slot into a commanding lead of the race, before a momentary electrical glitch put him back to 4th robbing him of the chance to land back-to-back victories. In the remaining two laps of the race Morbidelli re-took the final podium position enabling him to leave Shanghai as the Series points leader.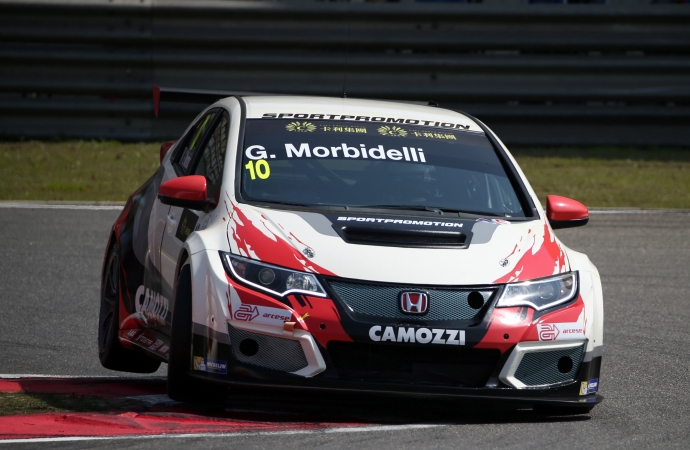 The West Coast Racing Honda Civics are developed and built by the crack Italian squad of touring and rally car specialists JAS  Motorsports, and use engines developed and built by Mugen Euro in Milton Keynes, UK.

The Mugen Euro TCR engine uses the Honda K20 2.0 litre engine as a base, which is then modified and adapted to run as a turbo-charged unit to the TCR International regulations that call for engine performance around 330bhp and 410Nm of torque.
The engines were built and tested at the new Mugen Technical Centre facilities utilising the fully-transient, climate and combustion air controlled dyno test bed, installed in 2013.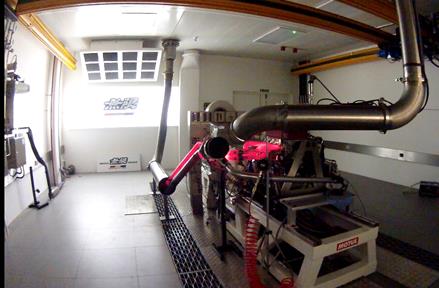 Mugen Euro Co Vice-President, Hiro Toyoda commented "all of us here at Mugen Euro send our sincere congratulations to the West Coast Racing Team and our friends and colleagues at JAS Motorsport, it was a great effort by all concerned to have achieved such a high level of performance in such a short space of time", he went on to say "when we were drawing up the specifications for our Milton Keynes plant this is exactly the type of programme we had in mind that would benefit from having a highly accurate, repeatable, testing facility. We can simulate climatic and atmospheric conditions to a high level of controllability, and record and compare results to a very small margin of accuracy. Obviously it was quite a financial investment for a company such as ours but when you want to operate at the highest level in the motorsport industry, small degrees of accuracy and fractions of horsepower count."
Mugen Euro produce Honda K20 engines in many variants, including FIA CN, R3, 2.2 litre upgrade and turbocharged formats for circuit and rally racing around the World.