Unveiling of machines for participation of 2016 Isle of Man TT race
MUGEN (M-TEC Co., Ltd., President: Tomoyuki Hashimoto) today unveils a brand new machine, "SHINDEN Go" to participate in this year's Isle of Man TT Zero race.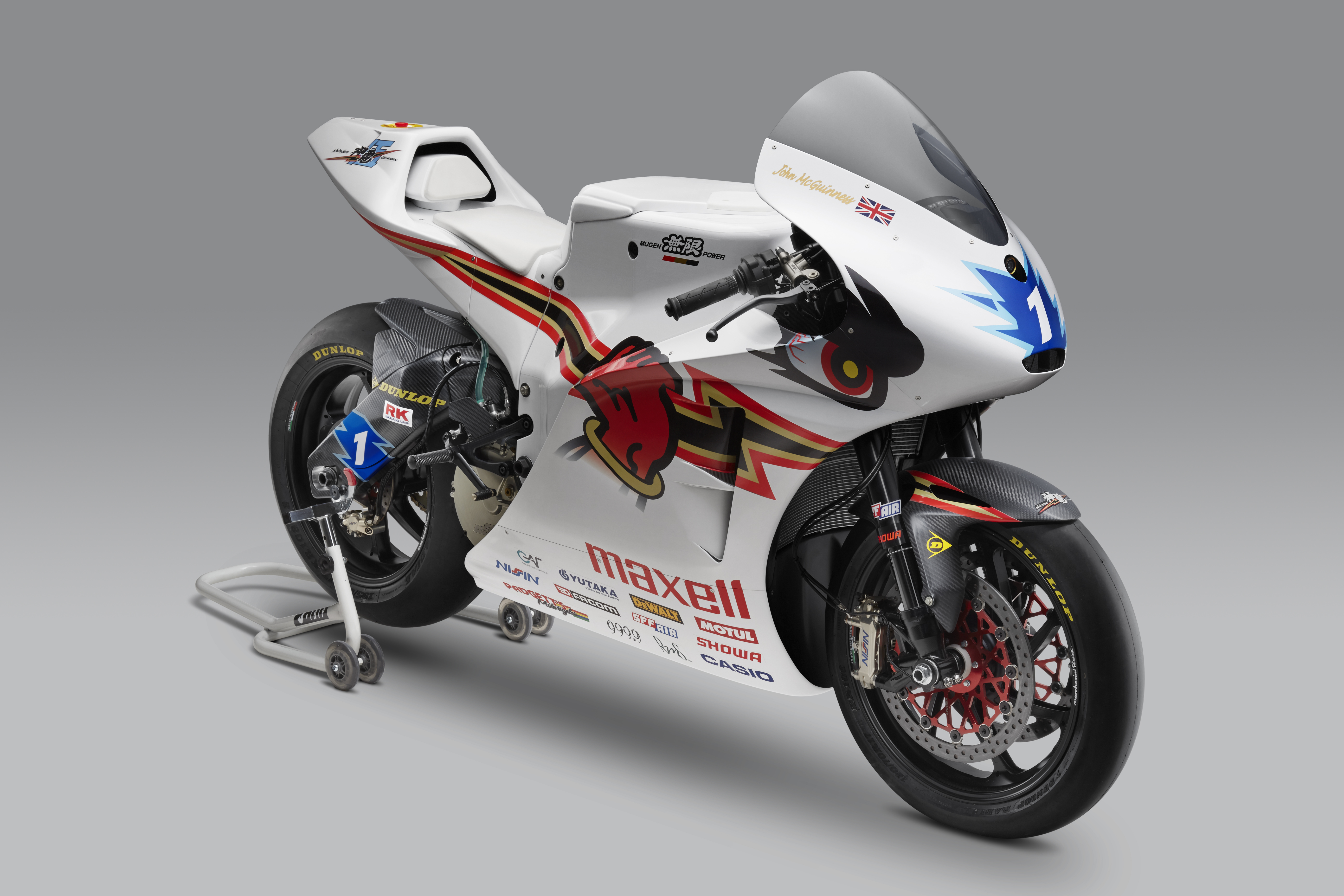 Major parts including battery system, motor, and frame on the new machine have all been newly developed, reflecting knowledge gained through the races of the past four years.
Alongside the improved output of the power systems, battery and motor, the cooling system has also been improved in order to access the increased power.
A monocoque type frame is chosen for optimum lightness and stiffness, and to improve the aerodynamics, while at the same time permitting the battery to be positioned inside the frame.
Cross link rocker rear suspension, designed and manufactured by M-Tec, is adopted to make space for the huge battery, helping to improve the machine's responsiveness.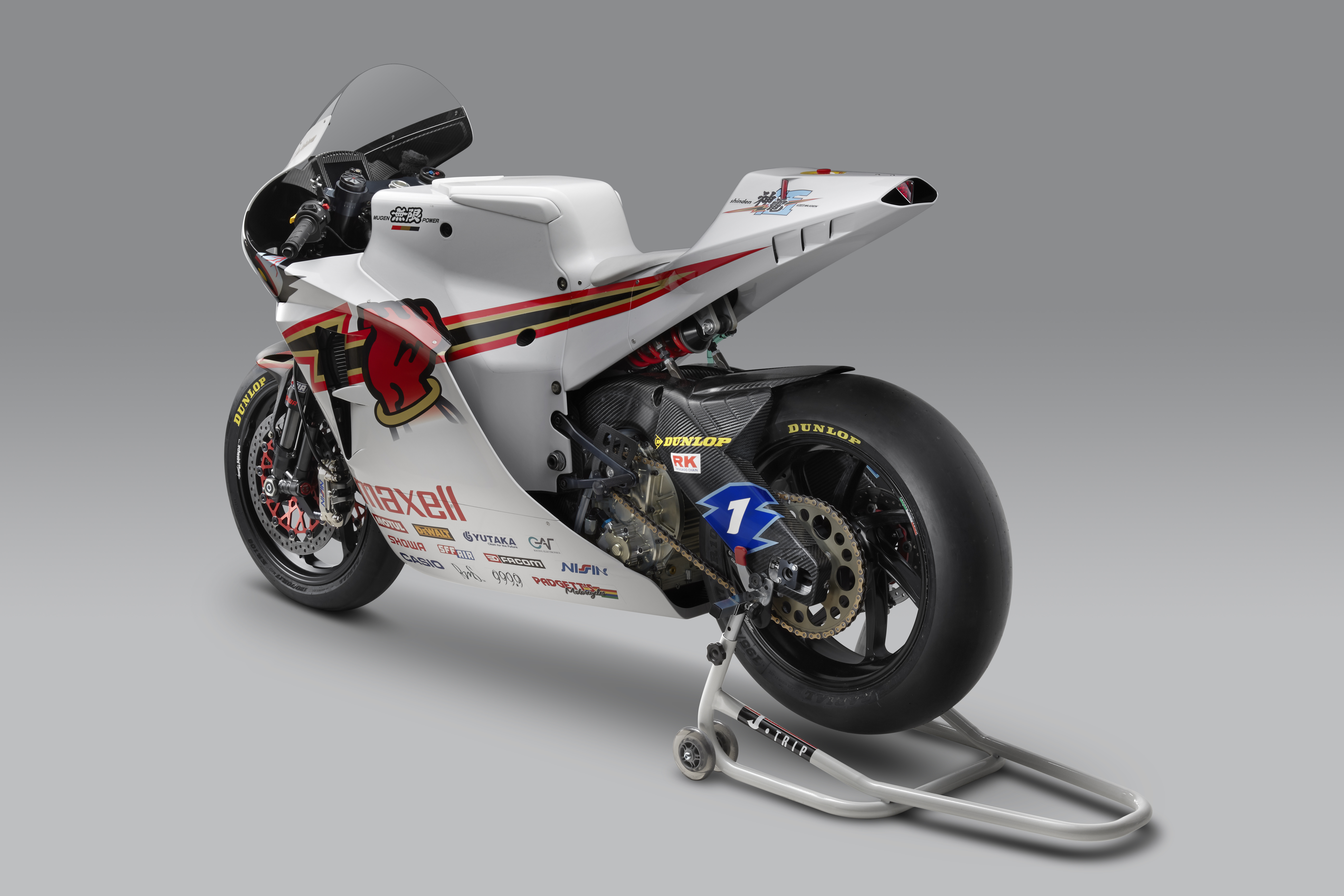 John McGuinness, who has won at the Isle of Man TT event 23 times, and was champion of the TT Zero and superbike Senior TT class last year (Time: 17 mins 03.567 secs, Ave.: 132.701mph = 213.516km/h), and Bruce Anstey, who has a total of 10 TT victories, including a maiden superbike race win last year, are nominated in the team's attempt to win the race for a third successive year.            
Team name
Rider
Machine
Representative / Director
TEAM MUGEN
John McGuinness
SHINDEN GO
Representative: Satoshi Katsumata

Director: Akihiro Miyata

Bruce Anstey
█ General Specification
Machine Name: SHINDEN GO
Overall Length/width/height (mm): 2,125/680/1,130
Ground Clearance (mm): 130
Seat Height (mm): 810
Total Weight (kg): 250
Tire (Front): 120/70ZR17M/C (58W)
Tire (Rear): 200/55ZR17M/C (78W)
Frame: CFRP Monocoque frame
Motor Type: Oil-cooled, 3-phase, Brushless Motor
Maximum Output (kW[PS]): 120[163.2]
Maximum Torque (Nm [kgfm]) :210 [21.4]
Battery Specification: Laminate-type Lithium-ion
Battery Output Voltage (V): 370 or more