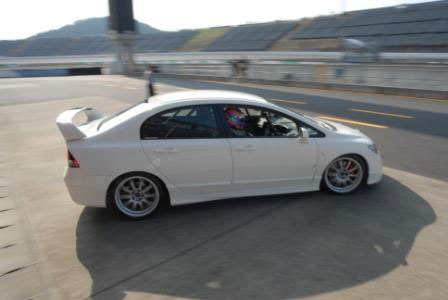 Mugen have prepared these FD2 Civic's purely for motorsport use in parallel to the JDM Civic RR project.
These cars are completely stripped, strengthened and rebuilt with the highest quality MUGEN racing specification products throughout. Resulting in a MUGEN high performance racing Civic. These cars are built by hand completely by MUGEN Japan. They are available and ready to race straight away.
There are 3 specs, basic, standard and complete ranging in price from £50000 to £65000 for the top spec.
MUGEN EURO are offering just 1 of these cars for £45000.00 excl VAT.
The vehicle available is the top spec MUGEN demonstrator vehicle in Japan.
For more details please contact: